Venue
Location
The Fondazione Monte Verità is situated in the south of Switzerland (Canton Ticino) at Monte Verità.
Address
Fondazione Monte Verità
Strada Collina 84
CH-6612 Ascona
Tel. +41 91 785 40 40
Fax +41 91 785 40 50
info@monteverita.org
Travel Directions
Detailed travel directions are available at https://www.monteverita.org/en/monte-verita/contact-and-directions.
See https://www.sbb.ch/en/timetable.html for train timetables.
Due to limited service going to Monte Verita on Sundays we have organized a shuttle bus which shall leave approximately every 20-30 minutes from Ascona Posta bringing you to the conference center at Monte Verita. If you are in one of the external hotels which are only about 200 meters away from Ascona Posta you should plan to drop off your luggage and/or check in before taking the shuttle bus. Shuttles are also provided to bring you to the train station after lunch on Thursday.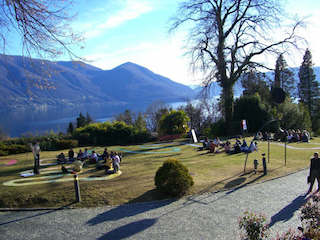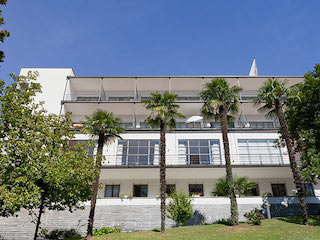 Pictures: © Congressi Stefano Franscini (CSF) and Fondazione Monte Verità